'It's time for a change at City Hall. It's time we place Saint Paul back onto a higher track again.' Bill Hosko
Bill Hosko - Campaigning to be Saint Paul's next Mayor
100% Independent and 100% Non-Partisan! Self-employed 30 years - he is not a part of nor backed by - The Establishment. Bill began door-knocking our entire - big, beautiful city this past February 25th. It will take time, but he will - get to every neighborhood! Election Day is THIS November 2nd! Ranked-choice Voting... Like it or not, make it work for you this year. Rank Us, in order you like us, if you want to see change at City Hall. But do rank us.
Wedesday, October 27, 2021:

( Our mayoral debate October 12: https://www.youtube.com/watch?v=LfEmdBmrRAM&t=57s )

After door-knocking 75% of this city February 25 - September, Bill is now leaving fliers in remaining neighborhoods without door-knocking until Election Day - November 2. In all, today is his 235th day of meeting the people of Saint Paul - he's now reached 85% of the city! 'In Our First 90 Days', Mayor Bill Hosko will lead a frank discussion about what is working, what is not working and how together, we will move forward to correct what is not working in this city. Including - reversing rising crime rates - it's been glossed over far too long. So many good people call Saint Paul home! So many people continue to say we need to and must change our course. Together, we will.

Thursday, February 25, 2021: The campaign begins... As Mayor, Bill will unite us in our shared beliefs and goals for our home and a city we care about - Saint Paul. He will never work to divide us. Ever. Inside and outside of City Hall

'The Establishment' wants things to stay the same. Bill is between the status quo and you. Much more to come...
Photo: Dayton's Bluff - early December 2020



Bill will bring us 'Together Again'...
Extra 2-sided note Bill is also leaving...
Posted September 16: Position-piece submitted to 'My Villager' paper. (300 total word limit in replies.)
1. What in your experience, knowledge and skills qualifies you to serve as mayor of Saint Paul? What makes you the best candidate for the job?
I've served on three district-council boards. My attendance record was near perfect. I excelled in getting new faces to attend meetings and to run for board and committee positions and in 'cleaning up' and untangling bylaws and to enlist Term Limits for board and committee chair positions. I've run for City Council - Ward Two five times. Placing second four times.
I've led a full and rewarding life. I'm now 59 and self-employed thirty-years as an architectural artist, and as a downtown gallery and frame shop owner. My artworks specialize in Saint Paul - my hometown. I also have an attached intimate music venue I designed and built. I renewed my leases in 2019 for ten-years.
2. The city of Saint Paul received $166 million through the federal government's pandemic-era American Rescue Plan. It has allocated close to $10 million of that, but there is still more than $150 million to be spent. How would you as mayor propose spending that money?
Thousands are disappointed in how little they're getting for their ever-higher tax dollars and 'fees'. These funds should go towards the needless, massive backlog in basic services maintenance and repair work. We will also work to install policies, via referendums if need-be, to ensure these conditions are not repeated in the future.
3. In your first term as mayor, what would be your top goal for the city? What program or initiative would be your top priority? How would you accomplish or carry out that program or initiative? How would you pay for it?
It's Time for a change at city hall. It's time we place Saint Paul back onto a higher track again.' is my campaign's theme. Restoring the public's faith in City Hall and reversing policies harming our quality of life are most needed - including getting crime and growing lack of accountability under control, and reversed.
As a non-partisan Mayor, who isn't a politician, whose had a wonderful 30-year career being a small business owner and volunteer in countless ways, I will, bring back the fun, enjoyment and excitement that Saint Paul once possessed! Funding requirement? No budget increase will be needed.
I've door-knocked 75% of this city since my campaign began February 25. I intend on lit-dropping the balance until election day – this work ethic will continue if I become Mayor.
Posted 8-25-21: Pioneer Press piece on all candidates in race. (On some computers, click your 'Control' key and use your mouse wheel to enlarge.)
Be a Financial Supporter Today
Bill's door-knocking campaign is perhaps unprecedented in Saint Paul. His message is one of hope and one that will work to bring all people in this city together again. Your financial support is appreciated. Donations up to $1,000 per individual accepted. Checks or Money Orders can be mailed to: Bill Hosko for Mayor of Saint Paul 151 East 7th Street Saint Paul, MN 55101
Please note! Per Ramsey County Elections requirement - Donations $50 or above - please ensure your name, current address and occupation (or retired, etc.) is included with your mailed payment or in the message box within your online donation form. Thank you!
Posted February 25: 8 months to Election Day - Campaign Introduction...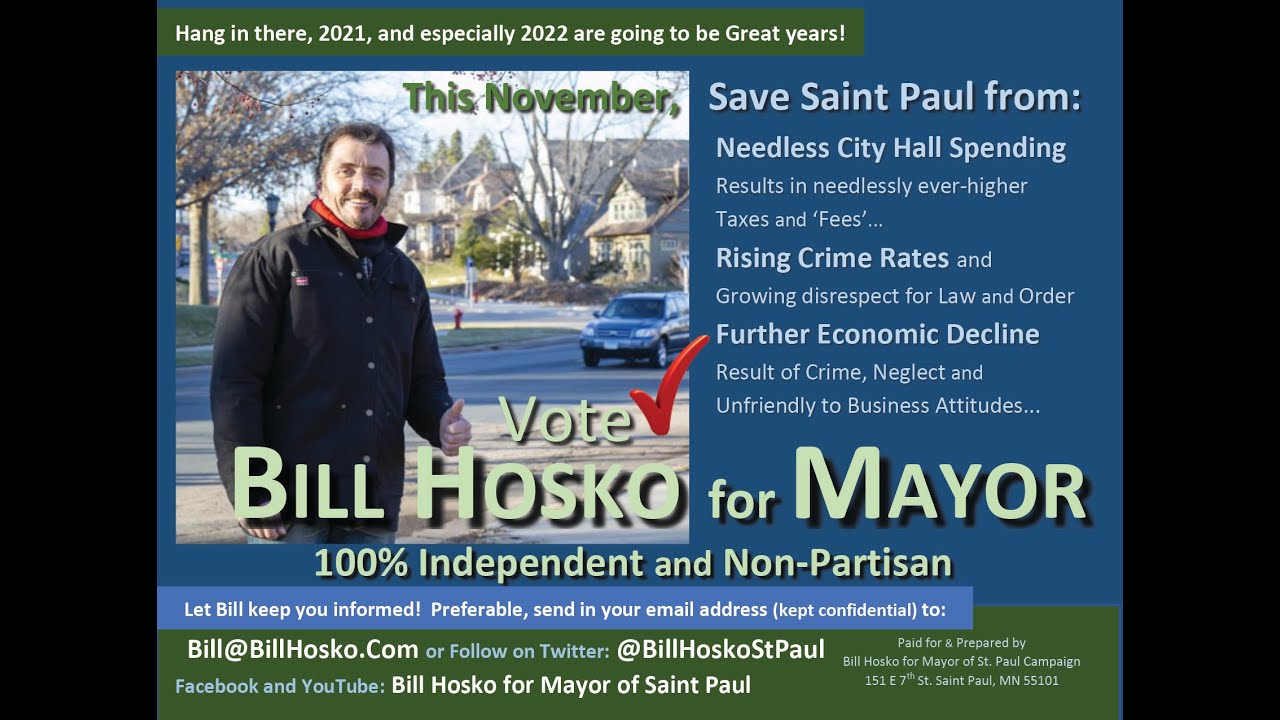 Posted March 9: From E Mailbag, Week-two of door-knocking...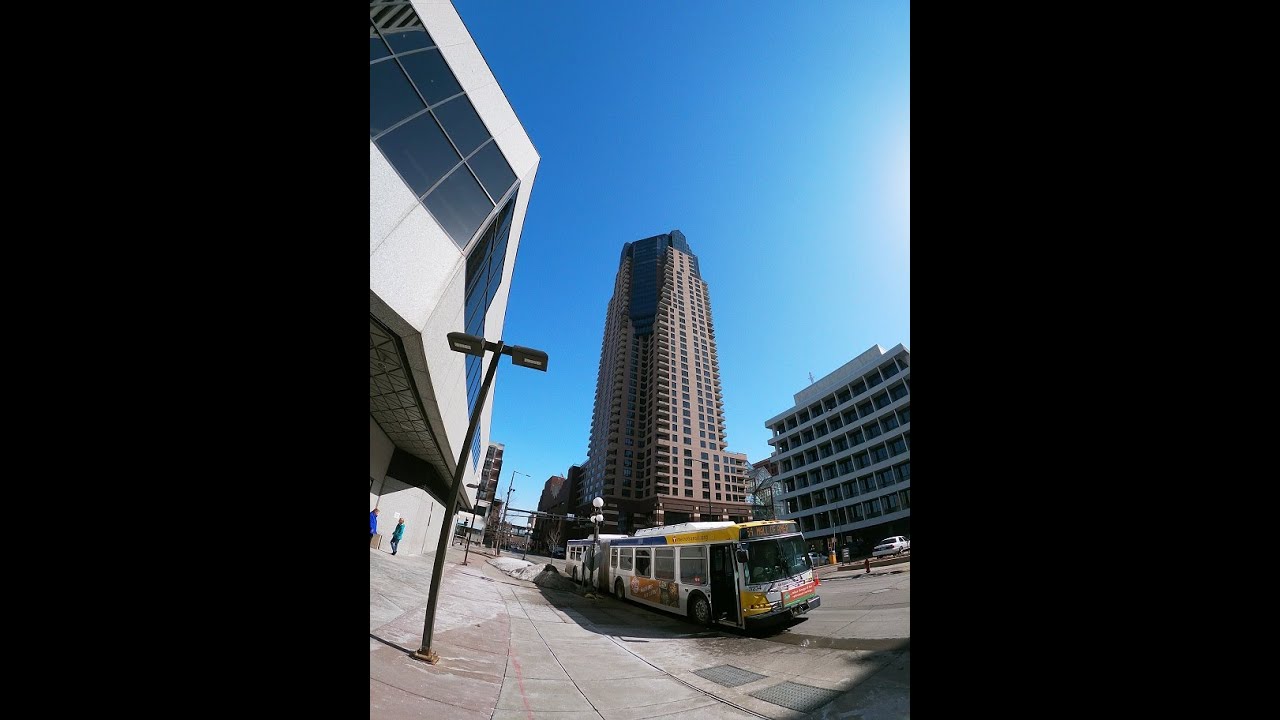 Posted April 13: #2 Questions answered...
Posted May 23: Area neighors want attention to the Mayor's yard...
Posted May 29: Area neighbors want attention to this yard too...
Posted July 19:
Campaign updates and a bit more...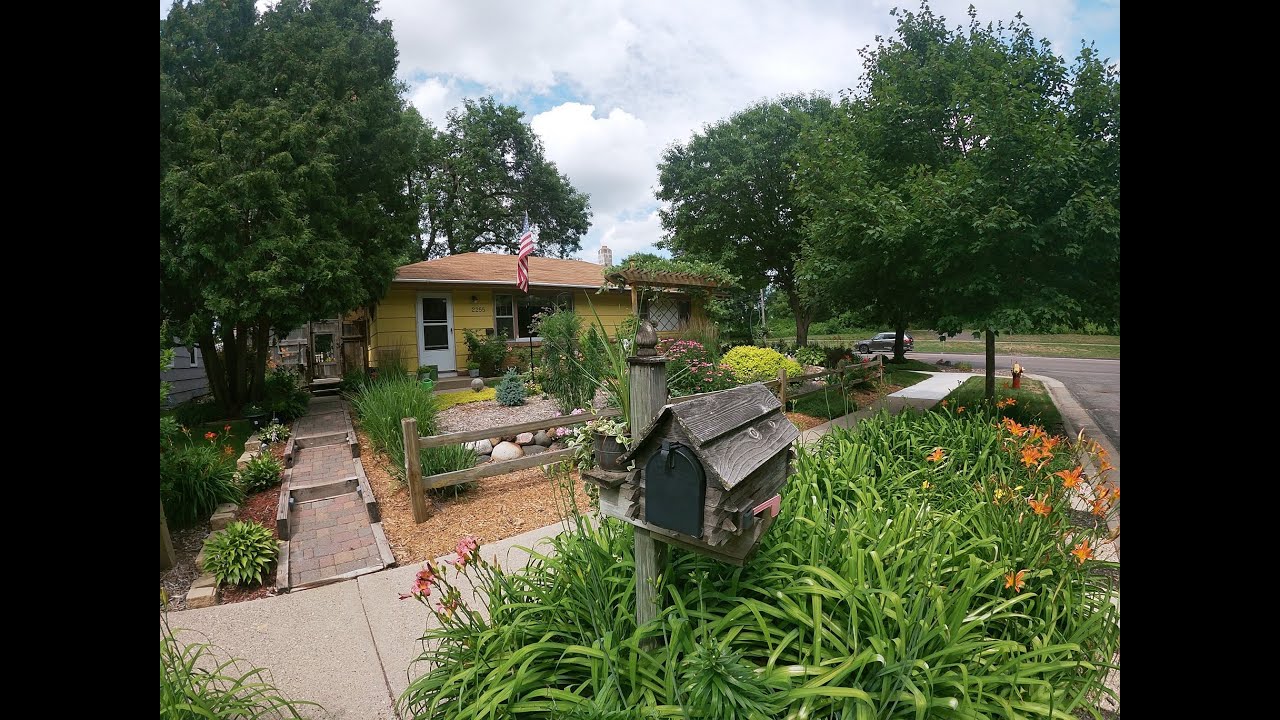 Posted July 28: Camp. updates, filing begins, a Rep. enters the race?...
Posted October 19: Bill's walk downtown after May 2020 civil unrest.
Posted March 3: Campaign flier - Week-one of door-knocking...
Posted April 2: #1 Questions answered...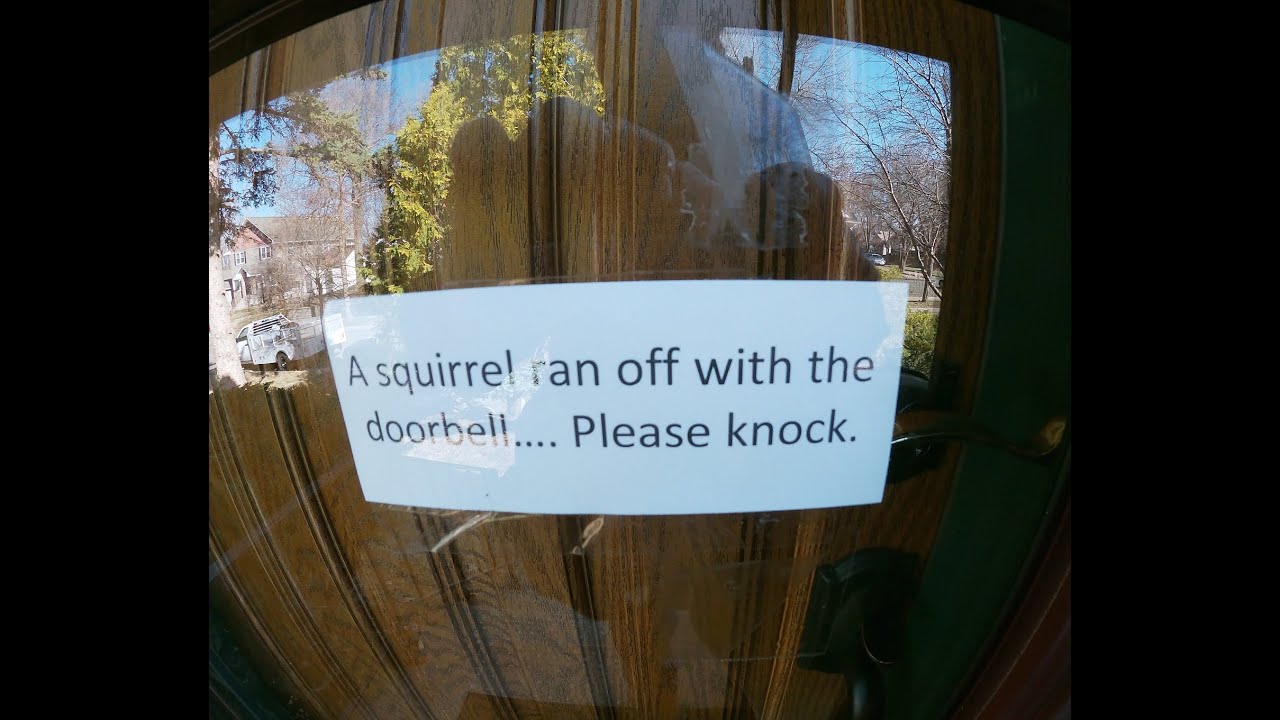 Posted April 19: Response to City Hall - Civil Unrest and Curfew emails...
Posted May 28: #3 Questions answered...
Posted June 5: Bill's workplace and more...
Posted July 27: By request, a short tour of Bill's art and music venue...
Posted October 17: After area neighbor notice, a return to Mayor's rental.
Next: Bill's 'In Our First 90 Days' initiative...
Bill was born in September, 1962. A year later, his parents divorced and he and his five older siblings were split – three boys going with his father, Fred, and two girls and youngest 'Billy' going with his mother, Rose.
Bill rarely saw his father during his childhood. His mother soon met George, a cowboy type from Montana, and they moved into an upper apartment in a Stryker Avenue duplex on Saint Paul's upper West Side. A stepbrother was born the following year. He was given up for adoption. A year later, his second stepbrother was born and he became part of the family. Early on, there were regular arguments between his mother and stepfather. Those years when he was a little boy, Bill remembers someone driving a train engine of sorts on wheels that would give free rides to kids. It had a distinctive whistle that told everyone it was in the neighborhood. The kids came running when they heard it. Also, a very distinctive memory was seeing the Saint Paul skyline from Propsect Park not a far walk down Stryker - it looked so big to him. The first National Bank Building was tallest by far and it seemd as our own New York Empire State Building. -
When Bill was six, they moved to the lower part of Inver Grove Heights; a small working-class neighborhood just below the busy railroad switching yards for Rock Island Railroad to the west, and a short walk down to the Mississippi River to the east. Two marinas were just down-river and there were also areas of expansive fields and dark woods. With his little dog Scooter, they spent much time way from the unhappiness in the home and explored to their heart's content. In the early spring of 1969, a dike, which still stands today, was built to keep back the forecast near-record floodwaters. All hands were needed and seven year old Billy's job was to hold sandbags open for those shoveling sand. The water nearly topped the dike, it began to rain, and everyone was told to run for it. The dike held but water rose up out of the ground behind the dike and flooded the isolated and nearly deserted neighborhood by one and two feet. Many pleasure boats of all sizes, moved onto the 'dry-side' of the dike, were propped up on cross timbers everywhere. It was a very interesting and even exciting time and place to live for Billy. -
In 1972, his family moved to rural west-central Illinois, not far from Iowa. They lived on three farmstead places on the high ground away from the broad Mississippi valley a few miles distant. The first two they rented, the last one they bought. It was an 100 year old, low-roofed-school house converted into a home with a lean-to on the back. Bill's bedroom was half the lean-two, the other half was the backdoor and laundry room looking into his room. These three places each allowed Bill to have gardens and many pets, and rescued animals. His long walks away from the tumult of home he continued with Dog Scooter. Each place they lived had its own character and opportunities for exploring nearby, but his favorite place however, was the second place. It was particularly surrounded by expansive open sky and croplands (The day they moved in, an afternoon tornado paid them a brief visit - almost a scene from Dorothy's Wizard of Oz home in Kansas.) and it had a creek down below - straight out of the story Little House on the Prairie.
At 12, Bill started his first job cleaning a western-wear store 'in town'. The owner liked Bill's work so much, he also sent him to his expansive country place to mow grass, clean the barn and fix fences. His $2 hourly wage was increased to $2.25. He had no complaints about the pay or work. In fact he loved being busy.
In May of 1980 at age 17, while now working evenings as a pizza parlor cook in a bowling alley in town, he graduated from Rockridge Highschool and returned to Saint Paul to frankly, escape his home-life - the day was July 17th. It was very hard to do because he had to leave Scooter behind and an 89-year-old friend, Peggy, he'd met in town several years prior. She'd become a grandmother he'd never had. She'd had a stroke in 1978, and then fell into a coma in 1979. She had no family. When he returned that November to rake leaves in his former yard Peggy was gone - she had passed away in September and so had Scooter. -
His first apartment was at Dayton and Western Avenues within site of the Cathedral. That fall, Bill began his collection of articles pertaining to his hometown's development - which he has to this day. In the spring of 1981, he began running for the first time - he'd never been in track during highschool. That fall, it was announced that the first Twin Cities Marathon would be held in October 1982. Bill decided he would be in it. He was, and in years: two, five and six.
In early 1985, Bill enrolled in the downtown Minneapolis' Technical Institute (now expanded into the Minneapolis Technical College) to study architecture, art and drafting. His life was changed. To this point, he'd held a variety of service jobs: busboy, cook, landscape laborer, office cleaner in a downtown Minneapolis high-rise, delivery driver. His favorite, was as a nursing assistant for the elderly. He worked his way through school doing this as well. In late 1987, before he completed his much-loved courses, he was hired as a full-time, one-man 'presentation-artist' for a small architectural firm in a north suburb.
In 1988, after living in a number of rental situations, some very unique, he bought a little back-of-lot cottage house in need of some care, in southwest Minneapolis. Here, with his rescued dogs he named Jasper and Buck , he began his nightly walks around Lake Harriett 5 blocks northeast. Three years later, after fixing up his little home and its large front yard up to be a picture out of a storybook, and after becoming self-employed as a freelance architectural artist, he left the metro area for a place in the woods up in northwest Minnesota. Then a long-vacant farmstead atop a high open place further into northwest Minnesota. (1990's movie Dances with Wolves was responsible.) -
While restoring this farm place over three years, his freelance work slowed considerably for a time in year-two. Marylou, his newfound grandmother figure, across the large farm fields down to the southwest, knew of a local dairyman in need of a hired hand for $4 an hour. A big drop from his typical wage, but he did it to make ends meet. One warm late fall night in 1993 as he laid awake, the winds blew through the tall twin-trunked cottonwood tree outside his window. He was barely getting by... In February 1994, he began commuting weekly four hours to downtown Saint Paul to tend his newly opened Hosko Gallery and Framing – in the twin-towered rental and housing complex Galtier Plaza. He'd return to the farmstead weekends. It was an exciting time. It was also at this time, that he began being involved in Saint Paul civic affairs... In 1995, the true Great Plains kept calling and he, and his family of rescued animals: goats, geese, chickens and roosters and two dogs and two cats, moved to a near-ghost-town in far northwest North Dakota - 7 miles to Canada and to Montana. His gallery would be open every other week now and he would commute by train. In 1996, winter came early out there with -20s by mid-November and more snow until April then he'd ever seen.
In 1997, he and his family continued westward to a windswept treeless ridge 3 miles from Canada in northeast Montana. He created a homestead here straight out of an 1880 era picture. His over-night train trips to and from Saint Paul were now two hours longer. In July 1998, what a windstorm didn't blow away a fire then took the rest. In between, a plane crashed and burned nearby taking the pilot's life. Sleeping in his pickup, Bill finished rebuilding the snug homestead in time to welcome in 1999.
Beginning in 2003, every other week, Bill worked when his Montana time allowed, on a café (created from a closed grocery store he bought from Evan and Mert) for a little high-plains community 7 miles south. He plans someday to write a book about his years 'out west' and about Evan and Mert, and Jim, Arthur and Anna, Elaine and Gilbert, Andrew, Kevin, Jeff and others, and particularly about Mary Lou at the beginning and Floyd near the ending. -
For over a dozen years now, Bill has lived full-time in Saint Paul. His holdings in northeast Montana sold. He now has a little place in far north-central Montana he visits only on occasion. His combined Saint Paul gallery and newer music venue have now been jointly located on the downtown Saint Paul corner of East 7th and Jackson Streets for a number of years. His collection of his Saint Paul-themed art is extensive. While his financial success has varied greatly over the years - his life experiences have been truly personally fullfilling; great gifts that have honed his common sense, steadfast nature and ability to have empathy for others. His commitment to Saint Paul's well-being is well documented and as steadfast as ever. He is thankful and grateful for the life he has been able to lead. -
Later this campaign season, look for a detailed timeline of the numerous Saint Paul issues he has been involved in and or volnteered for, since 1994.
Going forward: 'It's time for a change at City Hall, and it's time we place Saint Paul back onto a higher track again.'
June 1, 2021
Be a Financial Supporter Today
Donations up to $1000 per person accepted. Mail checks or Money Orders to: Bill Hosko For Mayor of St. Paul 151 East 7th Street Saint Paul, MN 55101.
Please Note! Per Ramsey County Elections requirement - Donations $50 or above - please ensure your name, current address and occupation (or retired, etc.) is included with your mailed payment or in the message box within your online donation form. Thank you!